Deccan Herald » News Update » Detailed Story
Swamy Premananda gets lifer
New Delhi, PTI :

The Supreme Court today upheld the conviction and life sentence for two terms of Swamy Premananda of Tiruchirapally ashram in Tamil Nadu for raping 13 women and murdering one person.



A Bench comprising Justice B N Agarwal and Justice H K Sema confirmed the judgement of Madras High Court affirming the conviction and sentence awarded to Swamy Premananda by the trial court.

Advertisement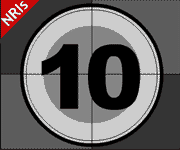 Both the trial court and the High Court were correct in convicting Swamy Premananda, the Bench said.



"We do not find any informity in the order passed by the High Court and it does not call for any interference."
For a handful of Indian soil»

Man to be grilled over Jackson testimony»

Swamy Premananda gets lifer»

ASI renovates B'lore fort