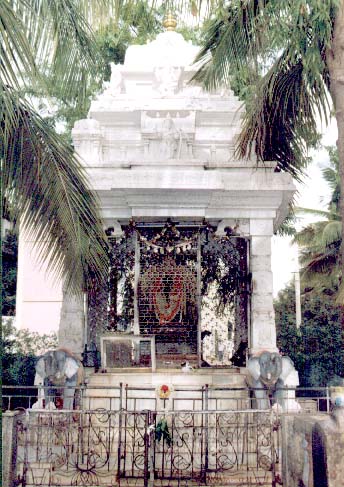 Het Ganesha Statue
The Ganesha Temple lies near the Eastern Gate of Prasanthi Nilayam. It is the Culmination Point of Nagarasamkirtan. (group-singing in the morning from about 4,30 till 5 o'clock).

Then arati (= worshipping God by means of a camphor flame) is offered to God Ganesha.

The Shiva devotees consider the big Bunyan Tree in front of the Ganesha Temple as a consecrated tree.